So that you are well received everywhere, particularly by your customers.
No way is too far - or too short - for our customers. We operate the widest variety of routes the reliably, punctually and at a good price. In doing so we often make use of means and routes that our competitors have not yet discovered and we are therefore better received. Particularly by our customers.
France
French: Some can do it but others just try. We love French and also know how it's done...
We speak the language fluently and we are very close to the people. And that is of decisive importance if you would like to accomplish something in France. We achieve your aims, if they are so difficult, through precisely this form of interaction. This is because many native speakers and nearly exclusively Francophile employees work for us, causing us to sometimes ask ourselves whether we are actually French people in Germany or German people in France. Probably both.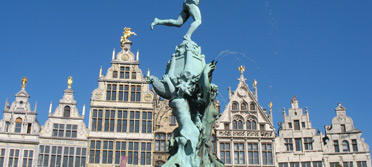 Belgium/Luxembourg
Belgium and Luxembourg are 'en route' for us. While others must struggle to create timetables for Belgium and Luxembourg, for us they lie directly ...
on our primary routes to France. That is why we are happy to stop there so often to load or unload goods. Naturally our linguistic and cultural knowledge are enormously helpful in assisting us to carry out transports quickly, smoothly and reliably there as well. So if you need tips on where to find the best restaurants or tastiest chocolate then naturally we will be glad to help – after all, we know our way around there better than nearly anyone else.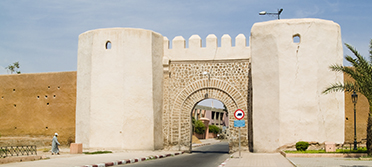 Maghreb
Just one bazaar? Only for the uninitiated. Perhaps you are familiar with this well-meant piece of advice: 'North Africa? You will only be successful there if you have an uncle there...
As a foreigner in North Africa you are not exactly in the best possible position to prevail in business. Alternatively you could simply leave the various 'relations' and most of all the business coordination to us.

Because we not only have an 'uncle' in Morocco but also an entire 'extended family' in Tunisia and Algeria through the long-standing multi-cultural make-up of our company. We are therefore familiar with all of the challenges in detail as well as the options and routes that lead to the destination more quickly, more reliably and most of all with less stress. We also like to drink sweet herbal tea to this with our customers sometimes. No worries, naturally we have the East Frisian tea blend Ostfriesen Teefix as well.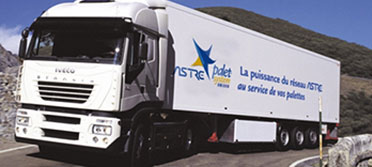 Within Europe
A Europe without borders? Despite this, arriving reliably and punctually is still not entirely easy...
Nothing against flowery promises from politicians, but the reliable, fast transport of goods within Europe actually requires a certain amount of skill. Admittedly it is actually relatively unimportant to our customers how we accomplish it, as long as it works. In the end, though, what is important is that your precious goods arrive where they are supposed to arrive. That is what we ensure, whether the destination is Italy, England, Lithuania or anywhere else. Would you like us to add a special remote destination for you?
Worldwide
Many of our customers are expanding worldwide because they are so successful. We are glad to help with this...
We are always happy when our customers are successful and would like to distribute their goods to a more international market. This is because even in the face of worldwide challenges our customers can rely on the same thoroughness, intelligence and personal responsibility that they enjoy from Siegmann for transports within Europe.

Take advantage of our worldwide network. Simply call us and we will be glad to help you in a German-French way (making things easy for you as a binding rule).